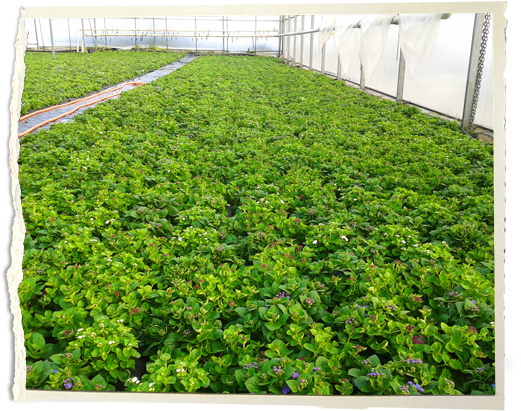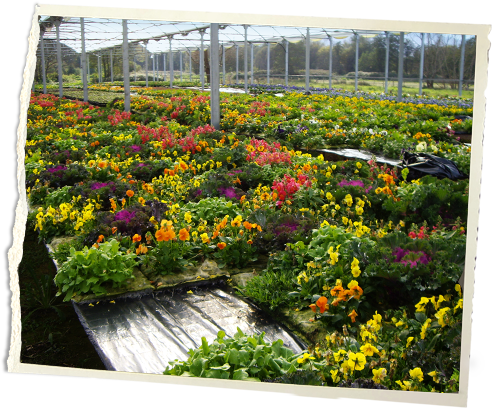 GARAIA SDAD. COOP., represents an association of over one hundred fruit growers and horticulturalists. Formed in 1987 as a cooperative to market the members´ fruit, vegetables and ornamental plants. The members and growers of the Garaia cooperative develop and cultivate their plants in Bizkaia (Biscay) in the Basque Country.
Bizkaia (Biscay) is a region characterised by its undulating terrain and by the influence of the Bay of Biscay that forms its northern frontier. Its climate is defined by the sea, providing rain throughout the year, controlling the temperatures so that extremes of high and lows are avoided, giving filtered light and a relatively high humidity. This combination of characteristics blesses our crops with a special vitality and character.
As a result of the peculiar topography of the region our growers are accustomed to working small and well tended holdings from where we obtain the products marketed by our company.
The distribution centre is found in Mungia, close to the city of Bilbao, one of the most important commercial centres in the north of Spain. The excellent communication links that connect Bilbao with the rest of the country allow Garaia Sdad. Coop. to distribute its ornamental plants, fruit and prepared salads, to various fresh fruit and vegetable markets..
Garaia Sdad. Coop. dedicates all its efforts to the supply of the professional market, whether they are large chains, wholesale markets, service companies, local authorities, developers or similar.
The plants and crops grown by the cooperative grow in and decorate parks, squares and gardens in many towns, and thanks to their modular format they reach the most exemplary gardens.