The Florfit planting system can be supplied and delivered in various different forms and varieties, depending on the client´s requirements.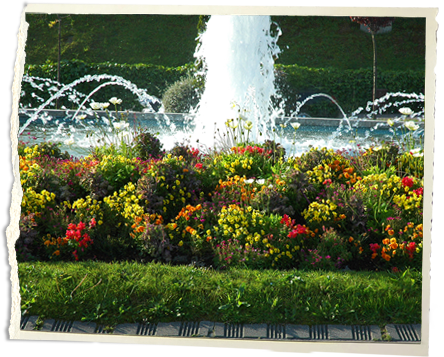 FLOWER MAT

These are mats cultivated with seasonal plants. Usually planted with annuals, there are occasions when they are coupled with hardy perennials. Used principally for seasonal beds and plantations, and come in two types:

Simple Flower Mat; Comprises one single variety that doesn´t require precise distribution on the Florfit base.
Combination Flower Mat; Different varieties and/or colours on the same module, with a pre-determined layout or pattern.

The flower mats are particularly suitable for public space planting.

FLOORCOVERINGS

Consist of the Florfit module cultivated with perennial varieties. This system can provide an immediate plant covering for surfaces that are difficult to access or work on.

Internal Patios (Soleronia).
Shady Beds (Lysmachia).
Rocky Beds (Ajuga).
Ecological Coverings (Sedum).

HANGING BASKET

The characteristics of this type of planter (installation, height, size etc) mean that working and planting in-situ is difficult.

For this reason we offer established and well developed plant bases that are easily adapted to these different types of structures/planters. At the same time, this system requires minimal time and effort when it comes to changing or replacement.

ONE-OFF SOLUTIONS

The creation and development of these modular planting systems for ornamental use and landscaping has led us directly to seek other modular formats with similar characteristics that can be adapted for other uses.

Floral structures, Garssy or similar.
Planters and raised beds of various sizes.
Balcony planters or window baskets for various makes and sizes.
Hanging baskets or planters for various makes and sizes.
Pre-grown, anti-theft plants for street planters and beds.
One-off flower beds.
…

In every case we promise to listen to our client´s requirements and provide solutions to those challenges that our clients present.